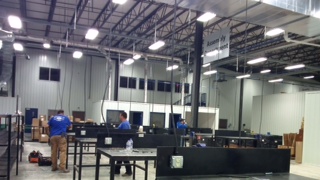 More efficient and cost-effective than traditional fluorescent light bulbs, LED lighting in Carthage, Jasper County, Kendricktown, Joplin, and Morgan Heights, MO is becoming the new standard for homes and businesses. To experience these benefits and more in your home or work environment, contact the professionals at Norbury Electric today. We're equipped to provide seamless LED lighting upgrades to customers, no matter the fixture type.
Why LED?
In addition to being brighter and more energy-efficient, LEDs also bring with them a number of other great benefits. Some of the advantages to LED retrofitting in Carthage, MO include:
Reduction of energy consumption by up to 75% over traditional fluorescent bulbs.
LED light bulbs can last up to 25x longer than other bulbs!
Through smart technologies, many LED bulbs can be controlled for optimal light.
LED bulbs can be used indoors and out, in any environment, for ideal lighting.
When you factor in all of the cost-saving advantages and the eco-friendly results of switching to LED lighting, it makes sense for homes and businesses of all types to make the upgrade! And, when you do, Norbury Electric is here to help you make the upgrade as seamlessly as possible.
Lights We Upgrade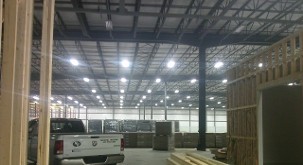 There's no LED retrofitting project that's too big or too small for our team to tackle. We've handled single fixture retrofits in homes and hundreds of replacements for parking lots and commercial facilities! We're happy to consult with you about the extent of any retrofits you're looking to undertake. We welcome LED projects from residential, commercial and industrial customers.
Best of all, when you choose Norbury Electric, you're going to get the peace of mind that comes with a free retrofit consultation! This includes fixture options, payback analysis and a savings calculation, all tailored specifically for your job.
For more information about LED lighting and retrofits, thermal imaging inspections, and other electrical services, please contact our experienced team today by calling 417-358-4388.