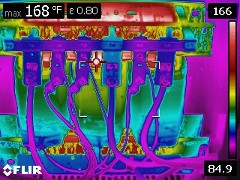 One of the quickest ways to uncover problems within your home or business' electrical system is through thermal imaging inspections in Carthage, Jasper County, Kendricktown, Joplin, and Morgan Heights, MO. These inspections show areas of increased resistance and heat, which signal electricians to the formation of a problem that could be costly or dangerous. At Norbury Electric, we have trained experts on staff who can perform and interpret thermal inspection findings for your benefit.
Preventative Review: Our thermal image cameras detect excess heat on an infrared map, showing us which components or segments are most at risk for failure. Because most electrical components tend to get hot before they fail, we're able to catch failures before they occur.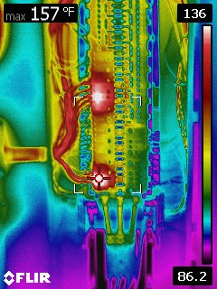 Advanced Technology: Thermal imaging in Carthage, MO is the preferred diagnostic technology used to detect early failures in electrical systems and switchgear. Our technicians are equipped with the equipment and expertise to leverage this technology to its fullest, protecting your assets from costly failures and shutdowns.
Quality Assurance: Thermal image electrical inspections performed per NFPA and insurance company recommendations can detect and document incipient failures. Data yielded can and should be combined with timely and effective repairs, to ensure you're staying within the parameters of codes and coverages.
Perhaps the best reason to invest in thermal imaging inspections in Carthage, MO is because it offers a quick, insightful track to repairing your home or business' electrical components before they fail. Instead of having to perform various tests or spend time going through each individual component to check for problems, thermal inspection takes mere minutes and provides compound data that can quickly be acted upon.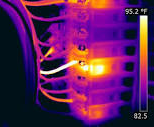 If you suspect electrical woes may be brewing within your system or are experiencing problems that require a rooted resolution, contact the professionals at Norbury Electric for information about thermal inspection. We'll be happy to survey your home or business, to provide expert insight and restorative repairs. Contact us today at 417-358-4388 for thermal imaging inspections, LED lighting upgrades, and other electrical services.